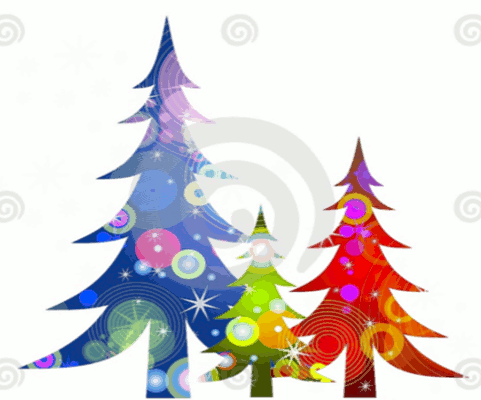 It was a dark and stormy night. And, you weren't home. Wait, what? That's right, you were on holiday vacation with your family…having the time of your life
Do you know why you were having the time of your life? No, it's not because your great aunt actually gave you a practical gift or that your kids are truly on their best behavior. It's because you took the time to make sure your home would be safe, even on the dark and stormy nights.
We feel it's important to aid our policyholders when disaster strikes, and help protect their homes before potential danger threatens. Are you headed out for the holidays? Review our checklist of home protection "to dos" to create an even jollier holiday vacation.
Assign someone to spy on your home. Find a neighbor you trust to watch over your home while you are away. Ask them to periodically pay a visit, just to make sure things are running as they should.
Ask someone to collect your bills. This person could be the same friendly spy you've asked to check on your home. Putting a hold on your mail or leaving it to pile up can alert burglars of your extended absence. Asking a friend to collect your mail as it comes in helps to keep the façade that you are home.
Share your agent info. By sharing your insurance agent's information with your trusted neighbor, you've allowed for a head start on your claims process if the need arises. If during one of their periodic visits your neighbor comes across a busted pipe, with one call the restoration can begin and ease your homecoming claims process.
Lay off the newsfeed. Wait until you return from your vacation to post all your family-fun photos. If you're posting in real time from North Carolina, then every person you've added on your favorite social media site (yes, even the ones that you thought "I think I know them, but I can't remember where from") can see you aren't in Kansas anymore.
Let there be light! Invest in a timer for certain lights in your home. Having them cut on and off while you're away gives the impression that someone is controlling them from within the house.
Use the sun's power. By placing solar lights around your home you are illuminating your property with the power of the sun! Place these energy saving lights at windows and entryways to steer away those "things that go bump in the night".
Put a cork in it. Depending on the upcoming weather conditions and your length of stay, you should consider shutting off the main water supply to help reduce the risk of water loss damage.
Stop the surge! Unplug small appliances such as lamps (the ones without timers), televisions and toasters. Not only will you save energy but in the event of a lightning storm, you can help to prevent the need for replacement.
A vacation should be a vacation and the last time we checked, worrying about the well-being of your home was not on the itinerary. By checking off this list prior to hitting the road, you're ensuring a more peaceful vacation experience and an even better homecoming.